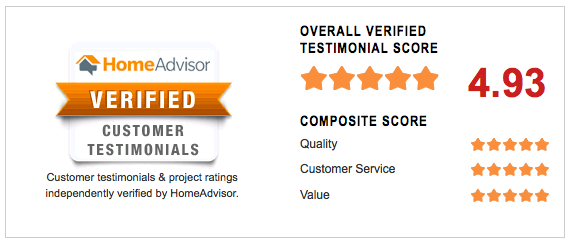 02/10/2016 | Author: Mary ann M.
"We had a complete new shingle roof, new vinyl siding and the gutters worked on with new downspout and gutter guards installed. We are very happy with the work completed and I would use SNS again plus would recommend. Thanks to Adam, Scott and all the crews."


12/07/2015 | Author: Toni C.
"They did a fantastic job. Would recommend SNS to anybody needing siding or gutters. Adam was really great to work with."


06/12/2015 | Author: Stephen P.
"Adam and his crew did a great job... I would recommend for siding to anyone who asks"


01/24/2015 | Author: Linda A.
"We had a leak coming in our living room ceiling after a storm. Scott came out the next day, and found, not only our roof needed replacing because of the hail, but also gutters and some trim work. . He tarped the roof temporarily, and even called the next day ,on a Sunday morning, and asked if there were any leaks or he would come out. When the ins. adjustor came a few days later, Scott got up on the roof with the adjustor and did a walk through pointing out also t the gutters and trim work that needed replacing. Scott did not require any down payment for the work. They did a great job on all aspects of the work. Her also had someone come out and repair/paint our ceiling. We had a minor problem with them getting rid of the dumpster with the old roofing materials in it, but Scott made a call and got it straightened out. He waited until we thad all the money from the ins co before coming over to get paid. Very good company to deal with.. We have no qualms recommending them to anyone, and would use them again."


12/02/2014 | Author: Martha M.
"I need extra documentation and they took the tome to accomplish that for me."


09/25/2014 | Author: Margaret M.
"SNS did an excellent job. They were friendly and efficient. They were reasonably priced. Definitely a good invest in my home."


07/28/2014 | Author: Marianne L.
"Great team to work with. Very personable. Got the job done quickly and looks great!"


06/17/2014 | Author: Jim S.
"The work is great so far. Siding and soffit install looks great. Facia windows and gutters to come"


05/03/2014 | Author: a Neighbor
"I feel that I made a good choice using SNS contracting. Adam was very helpful."


04/24/2014 | Author: Matt P.
"The quality of work was great and they were very friendly to work with. My roof was replaced in half a day and it looks great. They are very professional and I couldn't be happier."


07/26/2012 | Author: Donald B.
" The work was performed very promptly, and very reasonably. Owneer was quick to respond to any minor problems, like removal of the dumpster with the old roofing in it. Owner also stopped by to inpsect the work while it was in progress. Very satisfied overall."


06/04/2012 | Author: Mike B.
" Great job"


05/03/2012 | Author: Harvey H.
" very happy with roof, soffitt, and facia. polite and curteous"


04/29/2012 | Author: Debbie E.
"Great communication, competetitive prices, and quality service. I would definitely use SNS Contracting again."


04/20/2012 | Author: Mary W.
"Rating of 5 outstanding Very professional all workers and the owners in their contact with us. building materials were exactly what was quoted. The deck came out better than expected. The price quote came within 2 hours of original visit. Principals appeared very eager to take on the job.Communication throughout was regular--updates had no surprises I wish I had used them for other projects"


03/29/2012 | Author: S rd.allen D.
"The owner came on the day I submitted my request and his crew was here the next morning and completed my roof replacement and repair in record time. I would recommend SNS, I am completely satisfied for a job well done. The roof looks great."